Offence Explodes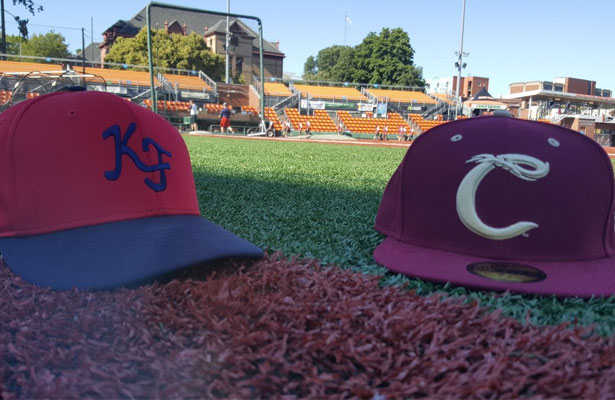 The Falcons looked like a playoff team on Wednesday night blasting the Corvallis Knights 14-7, winning the three game series.
The offence exploded for a season high 19 hits led by Taylor Wright who collected five knocks including a pair of doubles, three RBIs and scored a run in six plate appearances.  His three RBIs gives him 33 on the campaign, tying a Falcons single season record with 18 games yet to be played.
Outfielder Chris Arpan recorded three hits, an RBI and two runs scored hitting out of the eight hole, while Cole Mueller had two RBIS on two hits.  In all nine different hitters collected at least one hit.
Kade Mechals (4-0) recorded the victory on the mound, his fourth straight after throwing five innings and allowed five runs on four hits and struck out nine.
The Falcons boarded the bus following the win to begin the 10 hour bus ride home.  They will have Thursday off before preparing for a weekend series against the Wenatchee Applesox beginning on Friday night at Elks Stadium.  Tickets for the entire series are still available and can be reserved HERE.