California Kids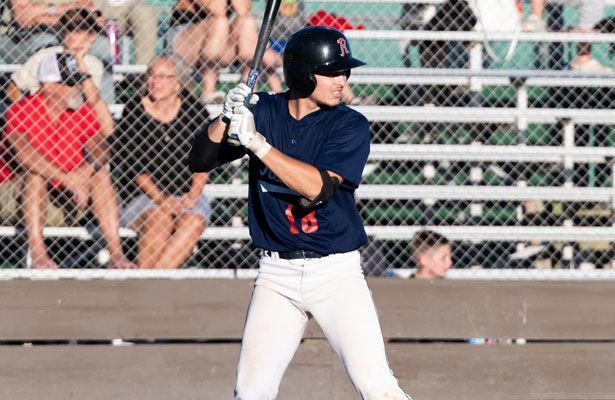 Another familiar face returns to the Falcons this season as we welcome back infielder Charlie Welch and he's bringing a couple incoming freshmen from Cal Poly with him.
In 15 games last season with the Falcons, Welch hit .262, collecting 11 hits and five RBIs along with scoring four runs. His summer was cut a bit short due to an injury, but he is healthy and looking forward to showing the fans at Elks Stadium what made him a highly touted player from Greenbrae, California. He is finishing his freshman year at Cal Poly.
Righthanded pitcher Reece Bueno will join our club this summer after committing to attend Cal Poly this upcoming fall. According to Perfect Game he is a versatile athlete that can pitch, but also handles the bat offensively and can make a difference on the defensive side. He is a nationally recognized incoming freshman by Perfect Game.
Griffin Naess is also a Cal Poly incoming freshman once he graduates from Laguna Beach this spring in California. As a senior in high school, he is hitting .233 with 31 hits, 25 RBIs and 17 runs scored. Throughout his high school career, he has shown his versatility with the bat and on the bump. He will be a valuable asset for the Falcons this season as a player that can play both ways.
The Falcons free home opener is coming up on June 6th presented by Stutters Restoration.
Plus, the Falcons are in need of a few more billet families to help our incoming student athletes. Families receive a grocery allowance, season tickets and a very cool summer. Remember the Falcons players are on the road for half the summer, plus with games almost everyday they will be focused on improving their craft. Call Alex Draper to take a Falcons player as a billet family at 250-575-2400.
Photo courtesy of Tami Quan Photography