Falcons Fall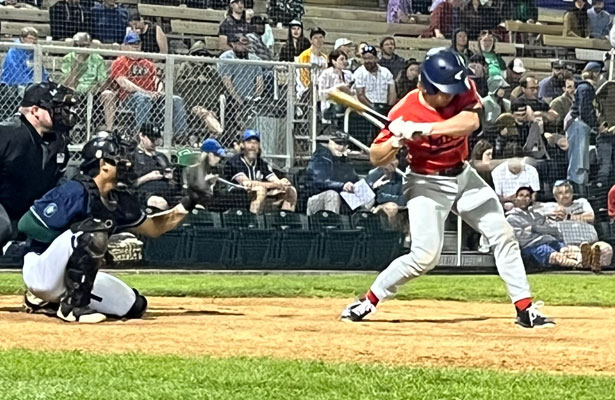 The Portland Pickles took a bite out of the Kelowna Falcons in Sunday's rubber match, winning the series with a 10-3 victory.
The Falcons gave up six runs in the bottom of the first and couldn't recover. Starter Thrasher Steed didn't make it out of the first inning allowing all six runs on four hits and was hit with the loss.
Offensively the Falcons scored a run in the top of the fifth when Jacob Devenny knocked home Sam Flores. Then in the eighth inning the Falcons scored two more runs on back-to-back RBI singles by Mateo Lake and Kyle Corso. Unfortunately, it was too little, too late.
The Falcons return home and prepare for the home opener presented by Stutters Restoration on Tuesday when the Nanaimo NightOwls come to town to begin a three-game set. Admission is free and the gates open at 5:30pm. Then on Thursday the Falcons encourage fans to bring their dogs to the park for the second annual Bark at the Park to give our "paw-some" pals some un-fur-gettable memories.
Tickets for Thursday's game can be purchased online HERE at the front gate starting at 5:30pm.