PLAY BALL!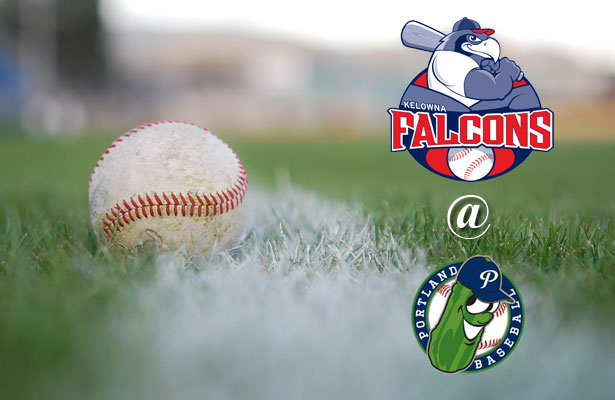 The long wait is over, the Kelowna Falcons will open the 2023 season Friday night when they open a three-game series in Portland, Oregon against the Pickles.
This is the first time the Falcons have been in Portland since 2018 and our franchise is still looking for our first win in the City of Roses. Overall the Falcons are 3-6 against the Pickles who entered the league in 2018. The Falcons and Pickles didn't see each other last summer.
Like most teams in the West Coast League, the Falcons will not be at full strength to begin the season with some players still in school, or in their school playoffs.
That said, the players that have arrived got an opportunity to practice at Elks Stadium on Wednesday and Thursday to get accustom to their new summer home. These players are ready and excited to open the season in Portland this weekend.
Sophomore righthander Sam Hall from Panola Junior College in California is the Falcons opening day starter on Friday followed by his school teammate and Dutchman Koen Van't Klooer on Saturday. Sunday's starter is still yet to be determined.
Doug Noce returns as the team's manager and will once again be supporter by his brother John along with pitching/catching specialist Angelo Loomis. The club has also added alumni Cole Van Every to the coaching staff who has already done an excellent job preparing the team for the first road trip.
The club will play a 54-game schedule, with 27 of those at home beginning with the home opener on Tuesday night. Admission to the game is free courtesy of Stutters Restoration and the gates open at 5:30pm with the first pitch scheduled for 6:35pm at Elks Stadium.
The Falcons are still hoping for a few more billet families this season to give our student athletes an unforgettable experience. Families receive a grocery allowance, season tickets and a very cool big brother for the summer. Contact Alex Draper to become a billet family at 250-575-2400 or email adraper29@shaw.ca.