A Powerful Right Arm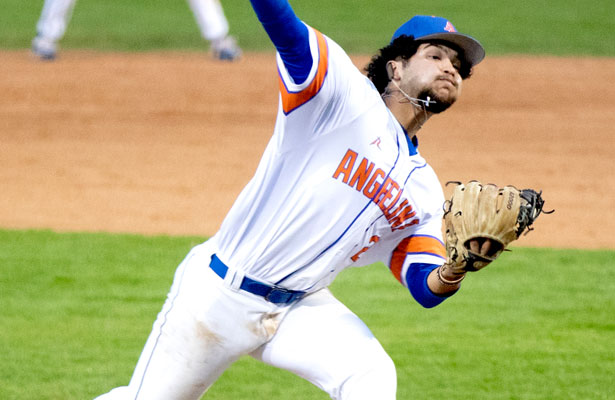 With just over a month until the season opens the Kelowna Falcons are proud to welcome righthanded pitcher Hunter Ditsworth to the roster.

The freshman for the Angelina College Roadrunners has made eight appearances this spring, thrown 16.1 innings, has a win and eight strikeouts.

He is a big, menacing looking righty at 6'2 and 200 pounds who simply throws hard. He hails from Lufkin Texas, which is the largest city in Angelina County with over 34,000 residents. It sits just about three hours southeast of Dallas.

Ditsworth has had an experience most little league ball players dream of, and that's to play at the Little League World Series. Ditsworth was a member of the "Thundering Thirteen," the Lufkin Little League All-Star team that finished as the US title winners at the 2017 Little League World Series in Williamsport, Pennsylvania. They would eventually fall to the champions from Japan.
Welcome Hunter!

The Falcons are still looking for billet/host families for the upcoming summer. You can make a difference in the life of a student athlete when they are in Kelowna, just like Hunter. Host families receive a grocery allowance, tickets and an unforgettable experience. Keep in mind our players are only in town for half the summer, with the other half on the road at away games. For details contact Alex Draper at 250-575-2400.

The 2023 home opener presented by Stutters Restoration is set for Tuesday June 6th when the Nanaimo NightOwls pay a visit. Admission to the game is FREE.