Here We Go in 2019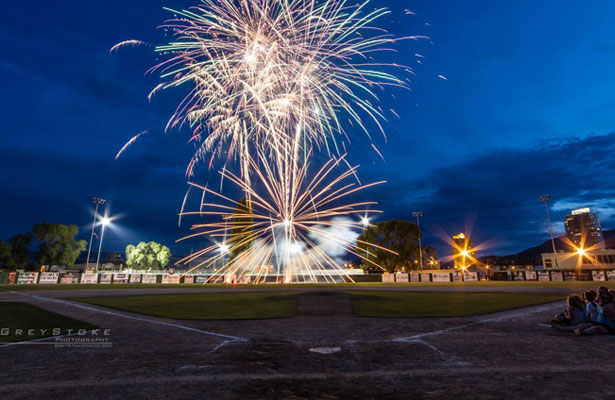 The defending North Division champion Kelowna Falcons will open the 2019 schedule on June 4th on the road against their divisional rivals the Bellingham Bells. This will be a rematch of the North Division championship series from last summer in which the Falcons won in three exciting games.
They will then return to Elks Stadium to open the home portion of the schedule on Friday June 7th when they welcome the newest team in the West Coast League (WCL) the Ridgefield Raptors.
The Falcons enter their 19th summer in Kelowna and will play a 54 game schedule which concludes on Wednesday August 11th in a home game with the Bells.
The WCL season once again is split in half. The division leaders at the halfway point of the schedule will clinch a playoff spot regardless of how they finish after the second half. Each team's record will return to 0-0 and the winner of the second half of the season will also clinch a post season berth much like the Falcons did last summer.
Of the 54 games the Falcons will play, 27 will be home dates with potential playoff games following the regular season. In addition to the Bells and Raptors fans in Kelowna will see the Victoria Harbourcats, Cowlitz Black Bears, Portland Pickles, Walla Walla Sweets, Yakima Valley Pippins, Port Angeles Lefties, and their arch nemesis the Wenatchee Applesox.
With the addition of the Raptors the WCL now has 12 membered teams split into a pair of divisions; the North and South divisions.
The 2019 All-Star Game will be hosted by the Bend Elks in Oregon on Tuesday July 23rd at Vince Genna Stadium.
Season tickets are available now by calling the Falcons headquarters at 250-763-4100.
Photo courtesy of Greystoke Photography