Foursome Added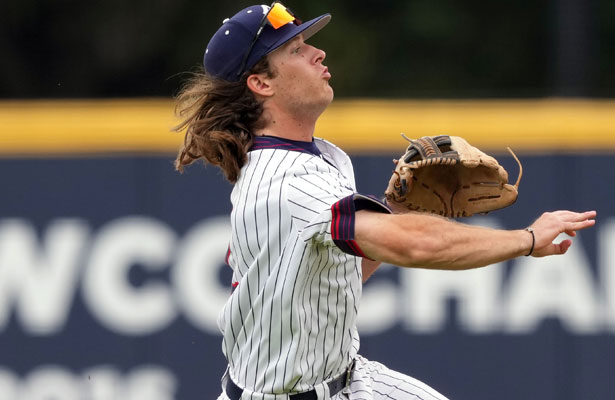 Four new players from Saint Mary's College of California have been added to the Kelowna Falcons 2023 roster with the season just over three weeks away.
Junior infielder Gavin Napier (pictured) leads his school with a .310 average this spring after 45 games. He has a team best 57 hits, six homers, seven doubles and has driven in 23.
Catcher Nathan Chong is also in his junior season, hailing from Fullerton California. So far this spring he is hitting at a .333 clip in 31 games played. He has 35 hits, six homeruns and six doubles along with 30 RBIs and 16 walks. He is a solid body behind the plate at 6'1, 208 pounds.
Redshirt freshman Eddie Madrigal has seen 37 plate times this spring and is hitting .270 with 10 hits and four RBIs. He is skilled on the diamond being able to catch behind the plate or play in the outfield. His cousin is Nick Madrigal, an infielder with the Chicago Cubs.
Righthanded freshman John Damozonio is from San Jose and has made 15 appearances this spring, all out of the bullpen and he has three saves. His ERA sits at 3.50 striking out 20 batters over 18 innings.
The Falcons are hoping all four players can continue their success this spring when the season opens June 2nd in Portland. The free home opener is scheduled for Tuesday June 6th with the Nanaimo NightOwls in town presented by Stutters Restoration.
A few more billet/host families are still needed. Be part of the Falcons family and receive a grocery allowance, season tickets and an unforgettable summer hosting a student athlete helping them improve their craft. Contact Alex Draper to reserve your spot, 250-575-2400.