Thank You Fans!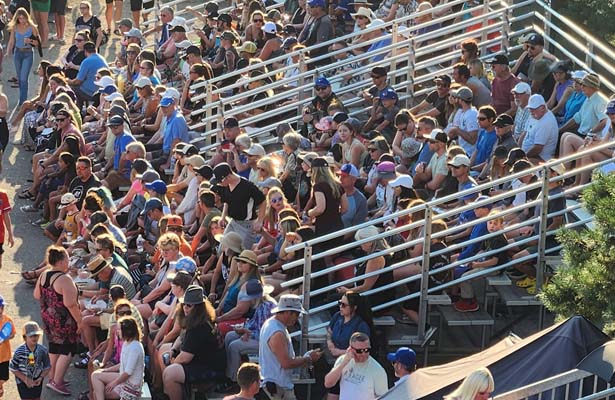 To Our Fans,
Your support this past season was absolutely incredible. Thank you for being there night in and night out cheering on our team at Elks Stadium. We can promise you, the players and coaches noticed and appreciated you being in the stands giving our team a boost and helping us get back to the playoffs.
Thanks to your support, we broke a team record for overall attendance this season and we are forever grateful for that! Your support means everything to our organization and without you, we don't have the ability to have a West Coast League team in our community.
We would also like to sincerely thank our billet families. You really stepped up this year again and gave our players an experience they will never forget. For most of our players, this was the first time they stepped foot into Canada, and because of your generosity, it allowed them to feel comfortable immediately.
So, from the bottom of our hearts, thank you so much for joining us at the ballpark and sharing your time with us. We have already begun thinking, brainstorming and planning for the 2024 summer and if you can believe it, some spots on our roster have already been filled.
Come fly with us in 2024!
Sincerely,
Your Falcons Family