Slump Busters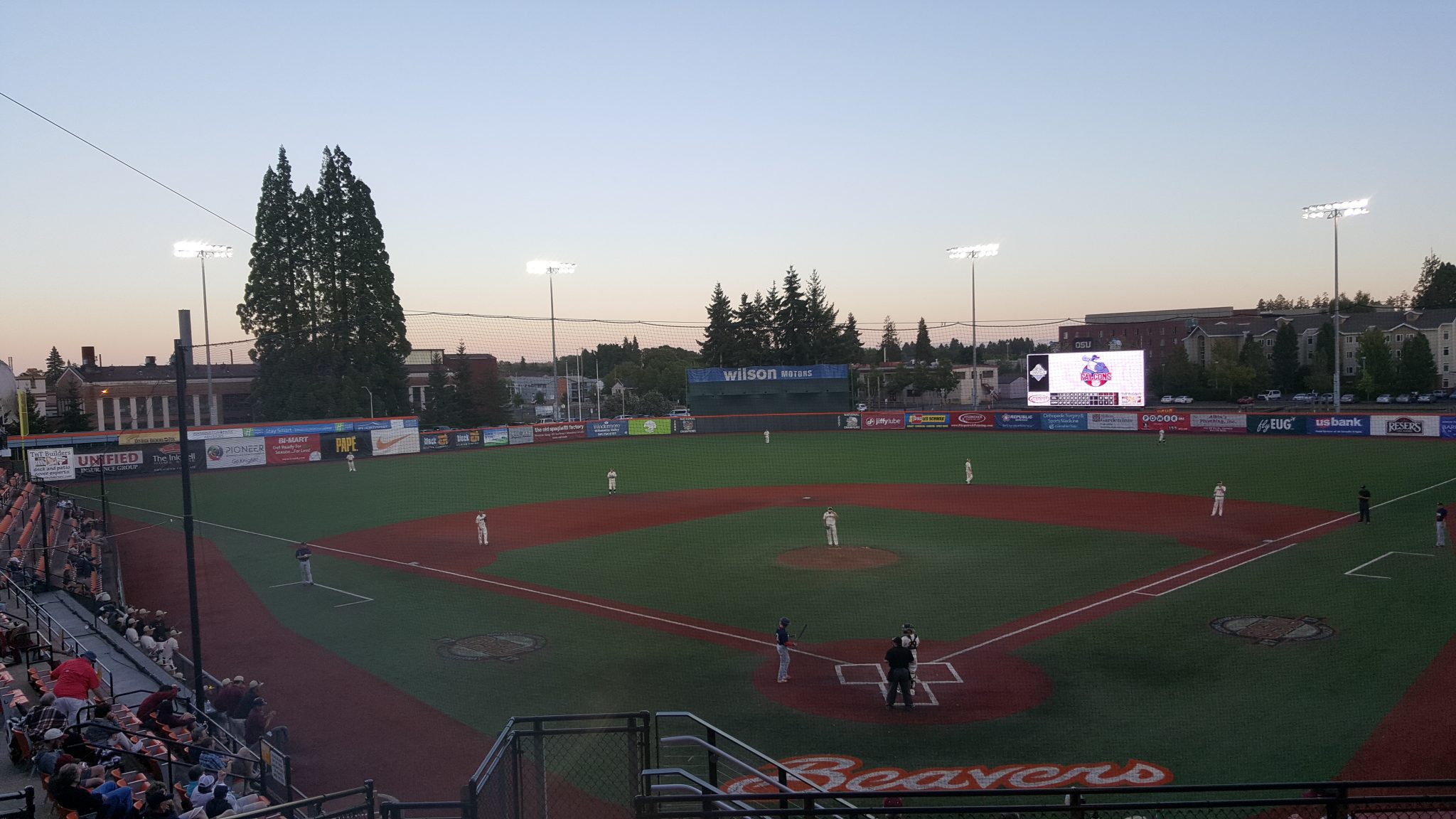 The Kelowna Falcons (18-16) broke their six-game losing streak by defeating the Corvallis Knights (23-11) by a score of 4-1. The Falcons came together and broke their longest losing streak of the season on the back of an outstanding start by Sam Menegat.
The left-handed pitcher went eight innings, while only allowing a single run. He gave up one earned run and walked three while striking out ten. He had the Knights batters guessing all night long and it was his ability to throw off-speed pitches that made him nigh untouchable.
Bryan Donohue, Falcons head coach, was extremely pleased with how Menegat performed in his start. He said, "The start we got from Sam was huge. Eight innings of one-hit baseball is phenomenal. He was so focused and competitive. His outing against an offense as potent as the Knights, was completely dictated because he was able to throw breaking balls and changeups at any time. He was dialed in and he was sharp." With the performance, Menegat moves his record to 2-0.
Jared Gray also entered the game in the ninth looking for his first save of the season. Donohue said, "Gray giving us a quality relief appearance was exactly what this team needed." Gray would record the save in the victory.
Donohue also spoke about the offense on the night. He said, "I thought we did a tremendous job with two strikes. We scrapped some hits together all over the field. We also played some good team ball. Taylor Wright laid a bunt down, JT Williams moved some runners over. Cade Peters got a situational at-bat and turned it into a two-run bomb. I was really proud of our guys to come down here after facing a lot of adversity recently. We ended a six-game winning streak for them and essentially proved that if we take care of our business and do our job, we have a shot at this whole thing."
The Falcons will be back Tuesday night for game two against the Knights. Jake Simmons will be on the mound and will be making his season debut. He pitched last year for the club. First pitch goes at 6:45 pm.
Falcons Play by Play and Recaps provided by Anthony Fusco.