Rice Returns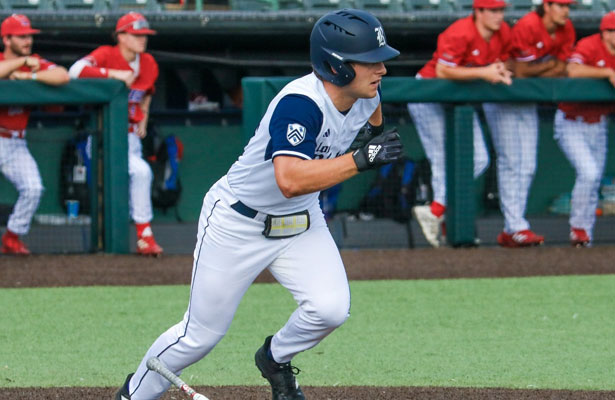 For the first time in recent memory, the Kelowna Falcons welcome a pair of freshmen from Rice University in Houston as Jacob Devenny and Trey Duffield will join the roster.
Devenny (pictured) has played in 19 games this spring and has collected 12 hits, a double and three RBIs. He was part of the back-to-back winning District 6A championship team in Texas as a high schooler and was named First team All-District. He also lettered three times in football.
Outfielder Duffield is playing behind a handful of senior players at Rice. He has played in only 12 games, has recorded three hits, one of them a double and two RBIs. He has so much upside after being named a unanimous all-state selection in high school and two-time All-District 6A honours.
The Falcons open the season on June 2nd in Portland, before the free home opener on Tuesday June 6 presented by Stutters Restoration. Get to the ballpark early for the best seats.
Our club is in need of a few more billet/host families for this summer, fully completing the student athlete experience. Families receive a grocery allowance, season tickets and an incredible experience.