Bells Ring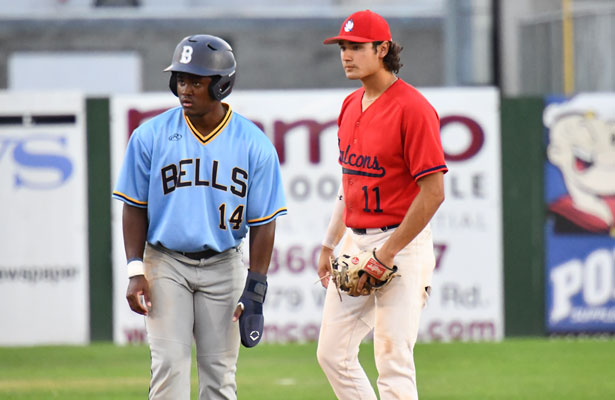 Tuesday night was what most expected in a West Coast League playoff game; a pitching duel with the Bellingham Bells clipping the Falcons 1-0.
Both starters were exceptional going deep into the game. Falcons starter Koen van't Klooster struck out five over the course of eight innings and gave up the run on two hits. Bells' starter Ryan Beitel was equally outstanding striking out eight over seven innings and gave up two hits in the win.
The Falcons saw hits from Griffin Palfrey and Kyle Corso and could only manage six baserunners.
Wednesday night the Falcons season is on the line in game two of the best of three series as it shifts to Bellingham. Palfrey will get the start at Joe Martin Stadium, with the first pitch set for 6:35pm.
Photo courtesy of Tami Quan Photography