Playoff Preview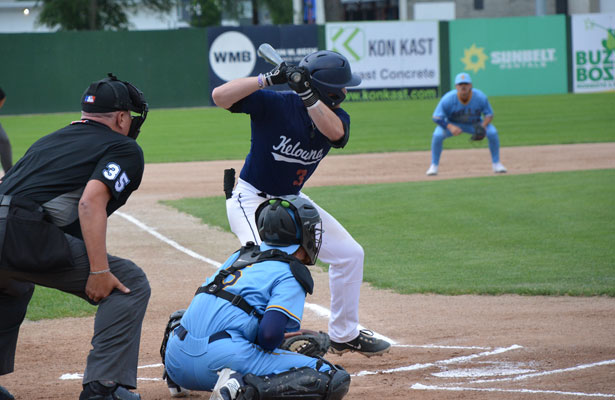 For the first time since the 2018 season the Kelowna Falcons will participate in the West Coast League playoffs when they host the Bellingham Bells in game 1 on Tuesday night at Elks Stadium.
In the 2018 postseason the Falcons also faced the Bells and upset them in three games and advanced to the WCL championship against the Corvallis Knights. We hosted game 1 in that series with the Bells as well and claimed a 4-2 victory, then won the deciding third game 7-6 in Bellingham.
During the 2023 regular season the Falcons and Bells met six times, with the Falcons winning twice. The Bells outscored the Falcons 29-15 and out hit them 45-38. Sam Flores was the best Falcon in the seasonal series batting .444 with a homer, double and RBI. Jonas Salk made 16 plate appearances and batted .316 with a pair of doubles and three runs driven in.
The Falcons offence will have to step up all series against the WCL's stingiest pitching staff. The Bells have the second-best team ERA at 2.94 with over eight strikeouts a game. Their offence hasn't been as potent as their pitching staff, batting .231 as team which is near the bottom of the WCL. Andrew Valdez is their top hitter with a .326 average.
On the mound the Falcons will hand the ball to Koen van't Klooster for game 1 on Tuesday night. He led the WCL with 60 strikeouts this season and finished with three wins and a 3.88 ERA over the course of 41.2 innings pitched. He faced the Bells in three separate outings in the regular season throwing 8.2 innings in total and fanned six batters, giving up just one run.
The Bells are the top seed in the postseason after winning the first half with a 20-7 record. They haven't been as dominating in the second half with the Falcons finishing with a better record. That said, in the overall standings the Bells won five more games.
This will be a fun match-up to watch at Elks Stadium on Tuesday night. The gates will open at 5:30pm, with the first pitch set for 6:35pm. Playoff tickets are available in advance online HERE or fans can walk up and purchase them at the gate.
Play ball!
Bellingham Bells (35-18) @ Kelowna Falcons (31-23) – Tuesday August 8, 6:35pm – Elks Stadium | WATCH HERE